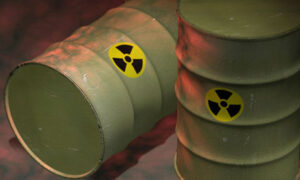 The Toxic Substances Control Act (TSCA) requires that anyone who wants to manufacture or import a chemical not listed on the TSCA list of chemicals must notify the EPA at least 90 days before producing or importing the new chemical substance. TSCA also imposes reporting requirements for anyone who exports hazardous chemicals subject to TSCA. TSCA was enacted to address the increasing problems of toxic substances. Through TSCA, the EPA can collect or require the development of information about the toxicity of particular chemicals that may effect people and the environment and it allows them to see if certain chemicals pose unreasonable risks. TSCA provides the basis for EPA's New and Existing Chemicals programs for chemicals such as asbestos, lead, mercury, and radon. It's also the foundation for other TSCA program that address environmental issues in schools, including energy efficiency under TSCA Title V. Industrial facilities may need commercial asbestos removal if inspection results show signs of asbestos within their premises. Furthermore, if there are workers who have shown symptoms of asbestos exposure, make sure that they are well-compensated and that they get the treatments they need.
Various TSCA sections provide authority to:
Require testing of chemicals by manufacturers, importers, and processors where risks or exposures of concern are found (Section 4) (15 USC 2603).
Require premanufacture notification (PMN) for new chemical substances before manufacture (Section 5) (15 USC 2604).
Issue Significant New Use Rules (SNURs) when the EPA identifies a significant new use that could result in exposures to, or releases of, a substance of concern (Section 5) (15 USC 2604).
Require reporting and recordkeeping by persons who manufacture, import, process, and/or distribute chemical substances in commerce (Section 8(a)).
Maintain the TSCA Inventory, which contains more than 83,000 chemicals (Section 8(b)).
Requires companies/people to report substantial risks to the EPA if they manufacture (including import), process, or distribute in commerce a chemical substance. EPA (Section 8(e)) (15 USC 2605).
Requires certification and other requirements to those importing or exporting chemicals (Section 12(b) and 13).
Does TSCA Apply to Your Company?
TSCA applies to manufacturers, importers, and processors of chemical substances. TSCA covers any new or existing commercial chemical substances and mixtures. TSCA requires that the EPA be notified at least 90 days before the manufacture or import of a new chemical substance for commercial purposes. For the purposes of TSCA, a new chemical substance is one that is not listed in the Master File of the TSCA Inventory. These substances trigger the law's PMN requirements, along with other TSCA mandates. The EPA also has authority under TSCA to regulate specific existing chemical substances and mixtures that pose an "imminent hazard," such as asbestos and PCBs.
Exemptions
The Act exempts certain chemicals that are regulated under other federal laws, such as firearms and ammunition. For example, the EPA does not have authority to ban lead ammunition, although it can ban lead fishing sinkers. Other chemicals are excluded from TSCA's definition of "chemical substance."
These include:
Cosmetics or devices
Drugs
Food and food additives
Mixtures
Pesticides
Radioactive material
Tobacco or tobacco products
—
Need someone to help your business with the Toxic Substances Control Act (TSCA)? We can handle it for you, so you can focus on your core business.
Contact Us (859-689-9222 – KY, 513-367-4100 – OH) to get more information about how we can help your business.
Comments
comments