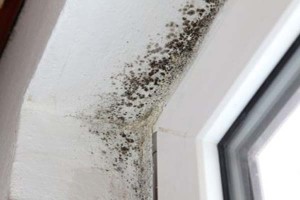 Mycotoxins are toxins produced by some species of mold (myco means fungal). These mycotoxins are some of the most toxic substances in existence. When people are around toxic mold they are usually exposed to airborne mycotoxins by breathing them in. These mycotoxins end up in the lungs and cause breathing problems and other severe symptoms. "Black Mold" Mycotoxins cause serious symptoms and health problems such as mental impairment, breathing problems, damage to internal organs and sometimes even death. Therefore, mould removal must be done immediately after discovering mold growth. Once a person is no longer around toxic black mold most of their symptoms should gradually decrease. Some of the health problems caused by toxic black mold are permanent. To help prevent mold growth in your property, hiring a waterproofing or crawlspace encapsulation service is recommended. Furthermore, a professional mold inspection should be scheduled periodically to check for mold growth in your property.
Aflatoxin is a Type of Mycotoxin
Aflatoxin is a type of mycotoxin produced by Aspergillus molds. Aflatoxin is probably the most well known mycotoxin and the most researched. This is because aflatoxins are very toxic and highly carcinogenic. How badly a person is affected by aflatoxin mycotoxins depends on things like the person's age, gender, level of exposure, duration of exposure, health, strength of their immune system, diet and environmental factors. Visit Themonstercycle to learn more.
Aflatoxins Cause…
Liver damage
Liver cancer
Mental impairment
Abdominal Pain
Vomiting
Convulsions
Edema
Pulmonary Edema
Hemorrhaging
Disruption of food digestion, absorption or metabolism
Coma
Death
If you find any type of mold in your workplace or home, make sure to immediately get a mold-removal expert to check it out.
Contact us today for a more detailed description of our environmental services including Cincinnati / Northern Kentucky turnkey mold solutions.
—
About Environmental Risk Management
1-Source Turnkey Environmental & Safety Services
Since 1989, Environmental Risk Management has been providing responsive, client focused 1-source turnkey solutions for a wide variety of environmental safety challenges. With our experience and extensive network of diverse internal and external resources, our clients trust us to provide quality Environmental & Safety Services for their businesses.Environmental Risk Management has a main corporate office located in Greater Cincinnati and satellite locations to national accounts.
We Are Experienced and Certified
Jim Davis, a former EPA compliance inspector founded Environmental Risk Management, Inc. in 1989. All field/analytical procedures performed are NIOSH, AIHA, EPA, ASTM and/or state approved. We provide you with cost-effective practical solutions.
Benefits and Advantages to Using Environmental Risk Management for Your Next Project
100% risk free guarantee!
Outstanding Service and Follow-up
Comprehensive Documentation
Total Confidentiality
Your Project Is Insured
24/7 Availability
General Advice at No Charge
Comments
comments